On Wednesday, October 21st, I had the opportunity to volunteer for and attend the
Odyssey Media
's
In The Black Tour
at Woodmore Country Club. Why was it called "In The Black"? Because every woman needs:
A Black Book- with a caring list of colleagues, family & friends who offer support, advice, and guidance.
A Black Box- packed with the tools and resources she needs to take it higher.
A Little Black Dress- that takes her from home office CEO in sweats to savvy, fun-loving business owner ready to conquer the world.
A Little Black Bag- full of products that make her feel gorgeously confident.
A Lot of Black Ink- whether it's a contract, a strong business balance sheet or a personal financial portfolio, black ink will keep her in the swing of things.
Presenters included popular writer, motivational speaker and TV personality, Mikki Taylor and Becky Davis, a small business expert.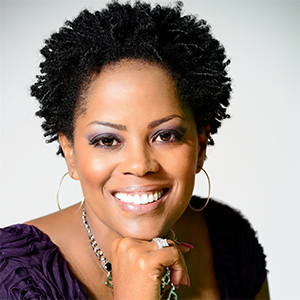 The room was filled with a plethora of classy women of all ages in their little black dresses. The drinks were flowing, the cocktails were abound, and the information was awe inspiring. While Becky Davis spoke about "bossing up" and being the best business woman you can be, Mikki shared some style and fashion tips about finding the perfect black dress and accessorizing it. Brains and Beauty, a perfectly balanced evening if you ask me.
I'm not one to get star struck, but I was just a tad beside myself when I had the opportunity to meet Mikki Taylor. Her elegance and grace enters the room before she does. We had a full blown conversation around my dress which had me over the moon. At THAT moment I knew I chose the perfect little black dress to wear, and that it had earned it's keep in my closet as she so eloquently stated.
It was such a blessing to be in a room filled with women of all decades who were successful and going places that looked like me. Women that were eager to learn, and just as eager to share their experiences from around the world. For more tour dates and information go
here
.