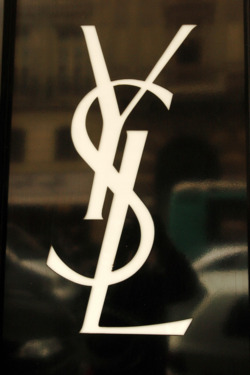 According to
WWD
its been confirmed that famed and iconic fashion house Yves Saint Laurent will be changing their name to Saint Laurent Paris. The change will become effective in the production of 2013 garments.
Some may argue that the original name was difficult to say, but if that were the case there are a plethora of fashion houses that should change their name. The switch is under the helm of new Creative Director
Hedi Slimane
(a former designer at YSL) who just returned back to the fashion house in March of this year. Seems like such a quick and sudden change and I honestly don't think it's the best move. He claims this is just one part of a larger rebranding effort but I don't see anything wrong with the brand (unless someone can point something out to me).
The fashion house is iconic, the brand is identifiable, I don't get the point. I just hope they eventually have a sale on all things with the YSL on them because that's what I would want.
xo
Candice Olivia